OUR IKIGAI
6 CORE PILLARS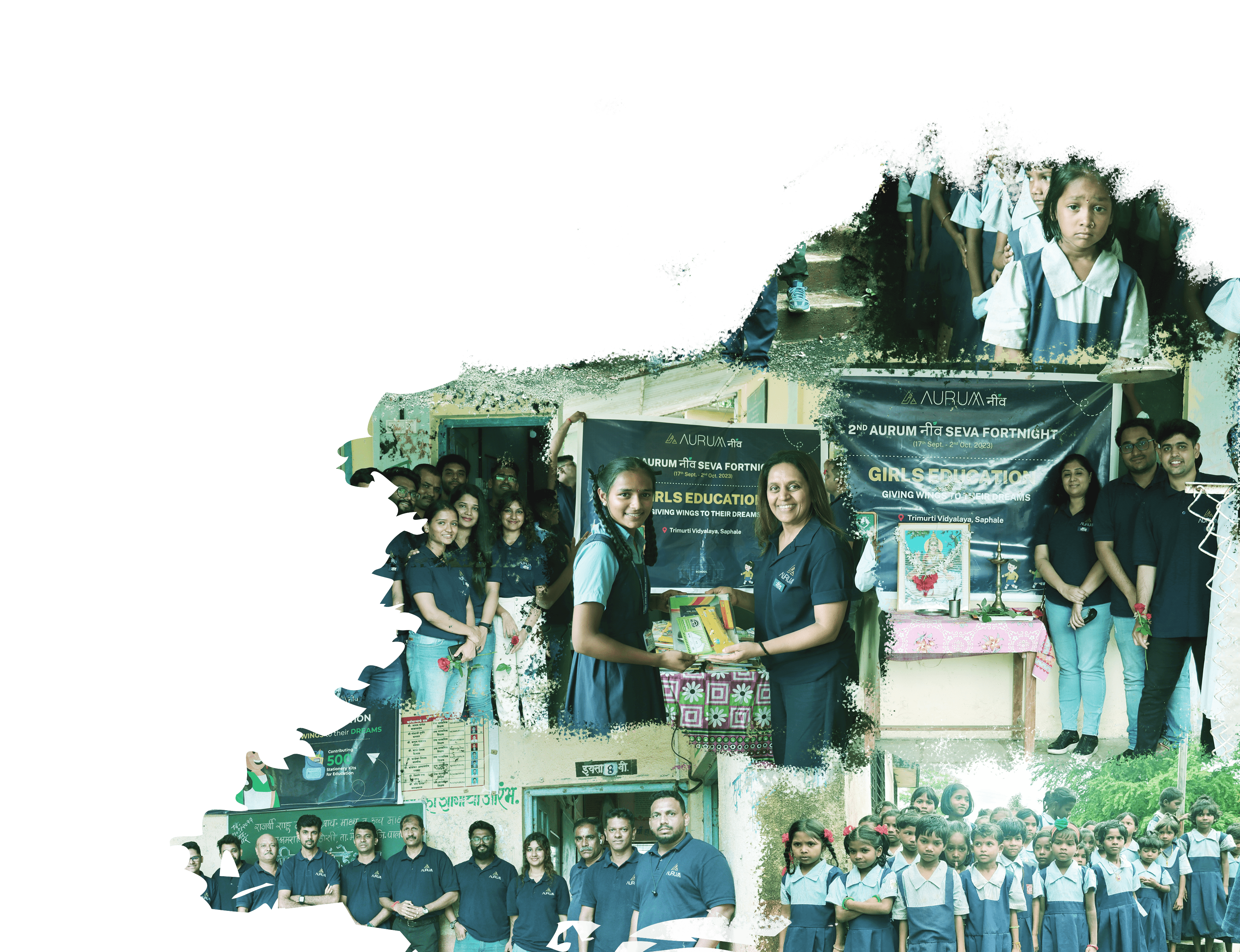 Girls Education

Drawing inspiration from the government's 'Beti Bachao Beti Padhao' program, we embarked on a mission to educate and empower girl students. Our unwavering commitment is to create the right educational infrastructure for the under privileged girls and enhance their quality of education.
We proudly contributed 100 Girls Education Years, by providing 860 Educational Kits, establishing 1 Digital Classroom and funded for 1 Computer & Science Lab.
These contributions have been passed on to the below beneficiaries:
• Trimurti Vidyalaya, Palghar
• Rajarshri Shahu Maharaj, Kasara



Starting with a humble contribution of 300+ girls education years, we are working diligently to contribute 8,000 years for girls education by 2026.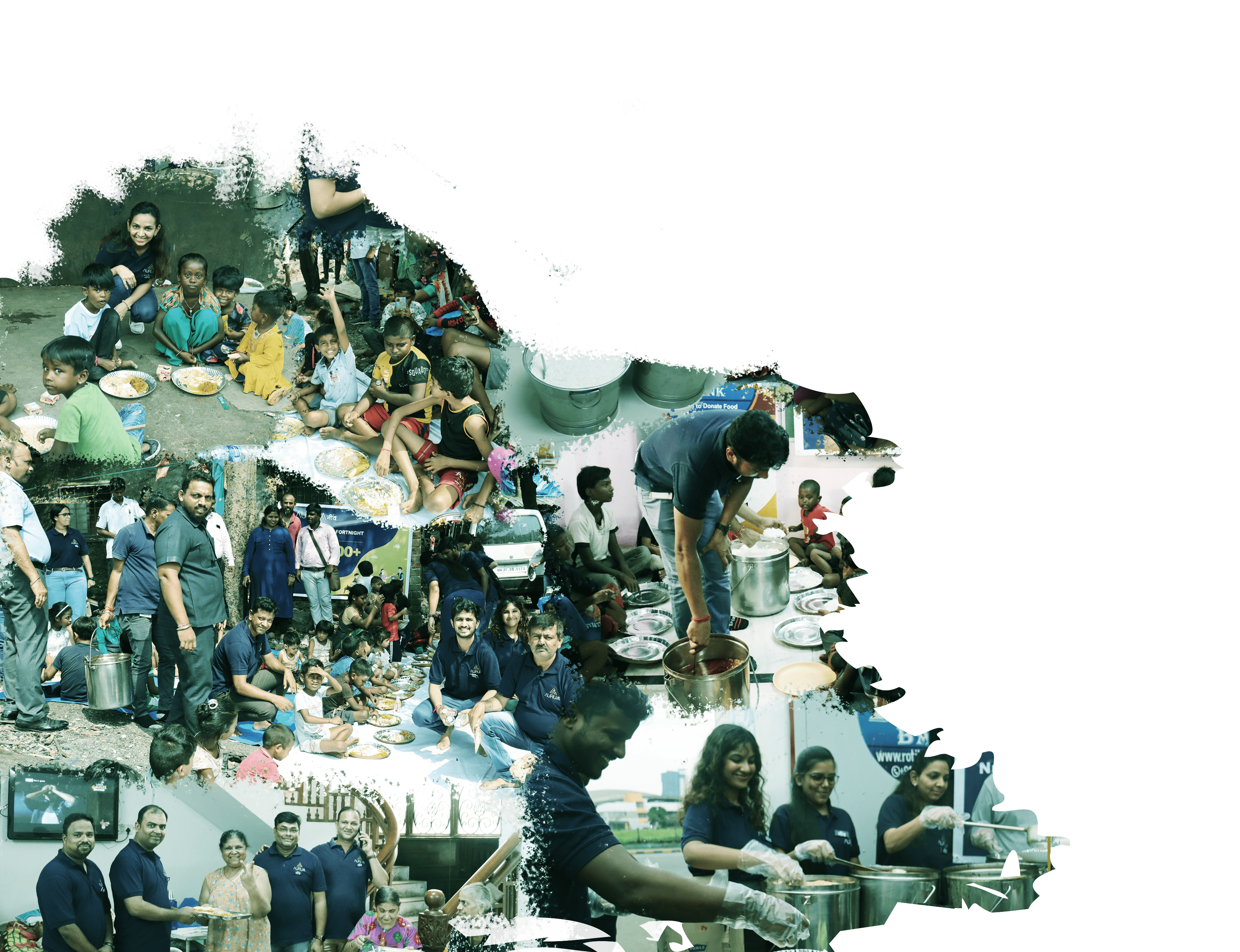 Nutritious Meals

Combating hunger and malnutrition stands as a cornerstone in fostering sustainable community development. Our unwavering commitment to serving nutritious meals to those in need fills us with immense pride. With deep honour, we've delivered over 1,90,000+ such meals through our partnership with 'Roti Bank'.
We were privileged to have the opportunity to serve diverse communities. Our contributions extended to organizations like Girija Welfare Association (Kharghar), Tata KEM Hospital, small foundations, and labour camps, all of which enabled us to make a meaningful impact on those we served.
With a deep focus on our humanitarian goal of reducing malnourishment, we are committed to serving 15,00,000 meals by 2026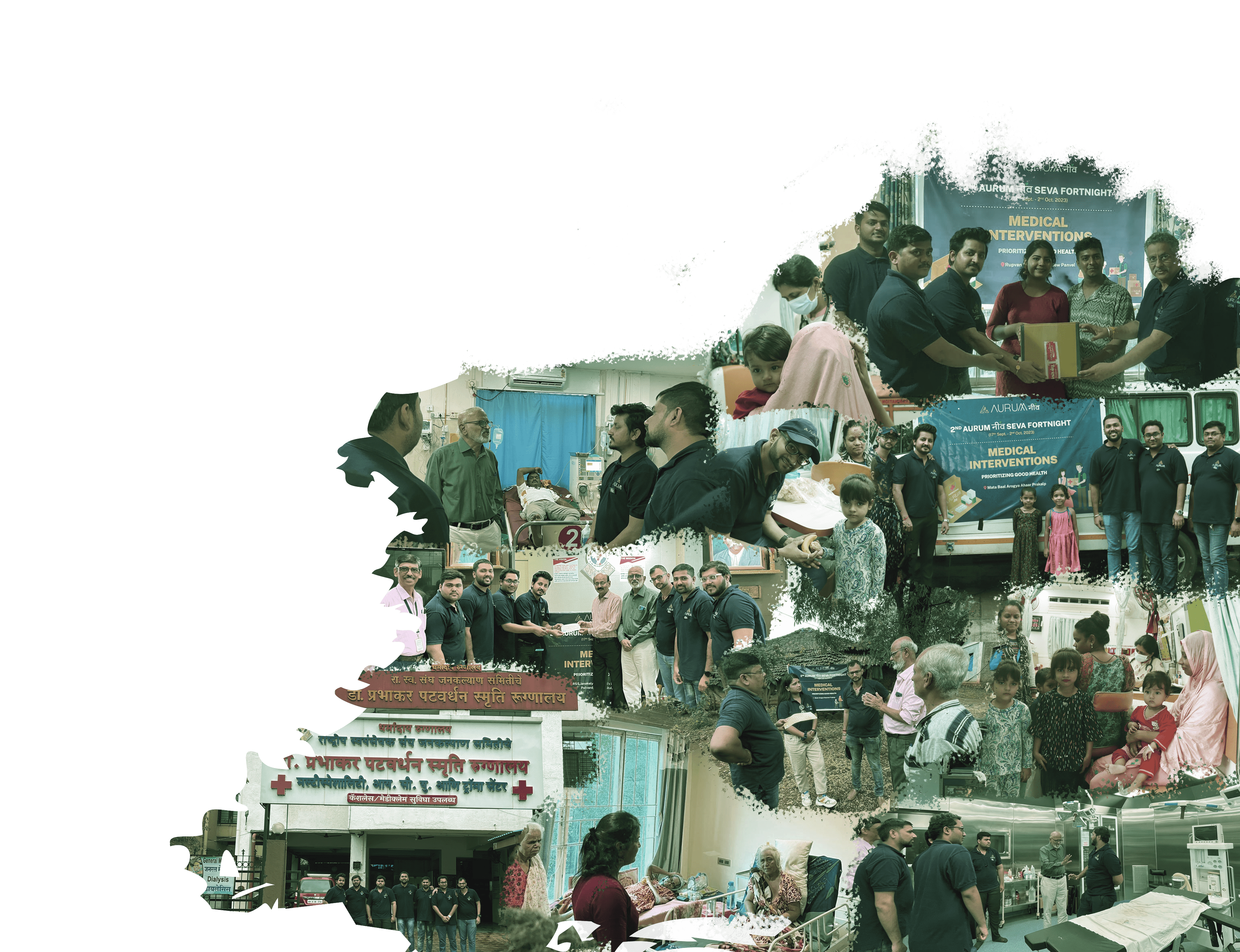 Medical Interventions
We hold the well-being of our members and the community as a top priority. Our Medical Interventions initiatives reflect our solemn dedication to fortifying health infrastructure, particularly for marginalized communities, by expanding our outreach and support.
We have made impactful contributions to various initiatives, such as providing 25 boxes of medicines to serve 4,375 people across 25 villages through the Gram Aarogya Rakshak Prakalp.Additionally, we are facilitating the year-long medical needs of 15 elderly individuals, as prescribed by doctors, by donating 50 quantities of 11 different types of injections to Rupvan Foundation (NGO) in New Panvel.
We have been steadfast in our commitment to maternal and child health, delivering monthly prescribed medical supplements to 25 expectant mothers and 25 children through the Mata Baal Arogya Ahaar Prakalp.
We target to achieve 1,00,000 medical interventions by 2026.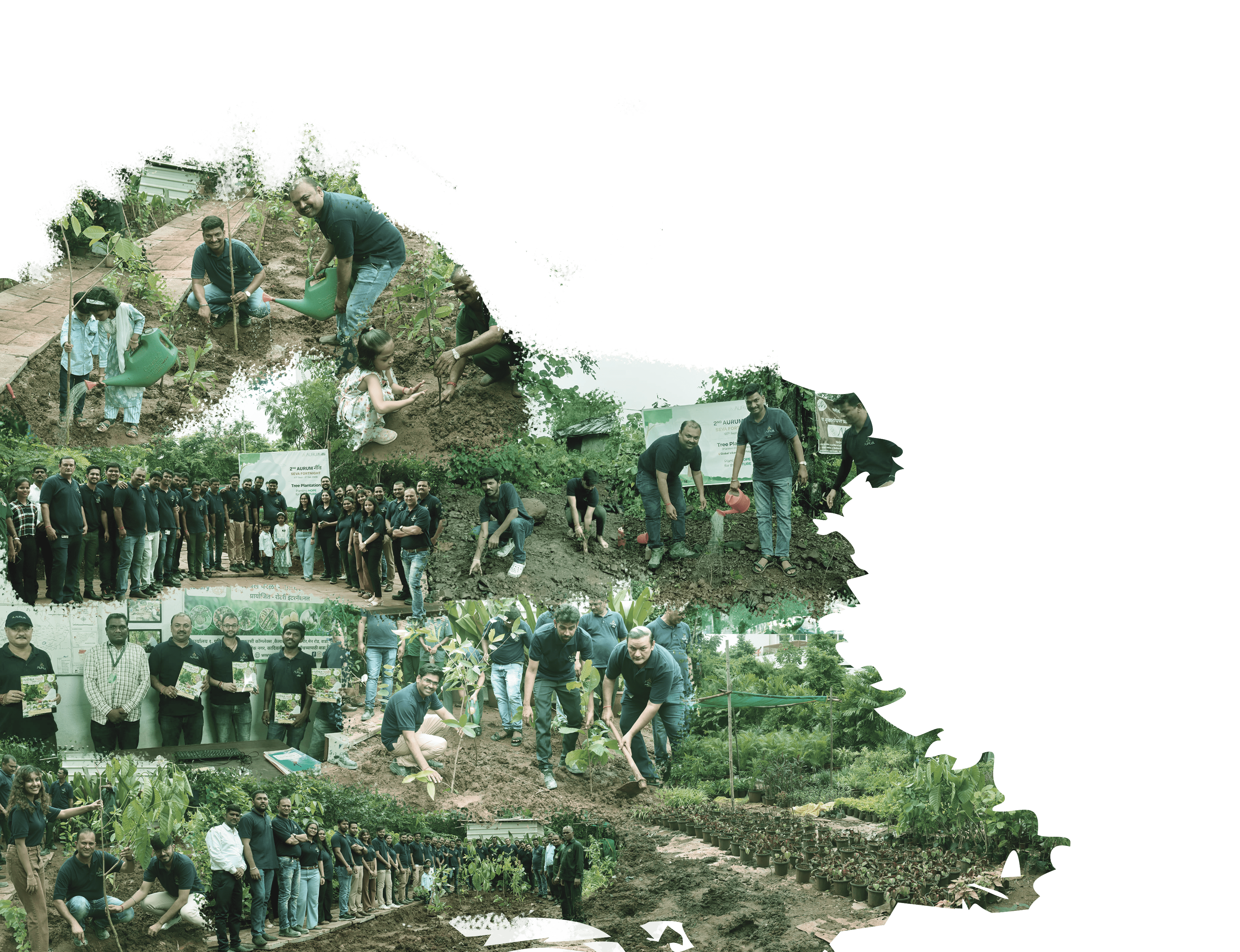 Tree Plantation

Conservation of the environment and ecological balance are critical needs for today's world.We spearheaded an initiative to carefully choose and plant over 2,127 trees identified for their remarkable oxygen-producing qualities on the Aurum campus in an effort to increase awareness among our young staff members and support environmental protection.

We urge everyone of our guests, staff members, and stakeholders to adopt a tree, and we care for them throughout their lifespans. Each tree has a tag with a QR code, and the status of each tree is communicated to its adopter at regular intervals. 20,000+ trees have been planted through Global Vikas Trust.

In our bid to increase the Green Cover, we are looking to conduct numerous Tree Plantation drives with an aim to plant 5,00,000 trees by 2026.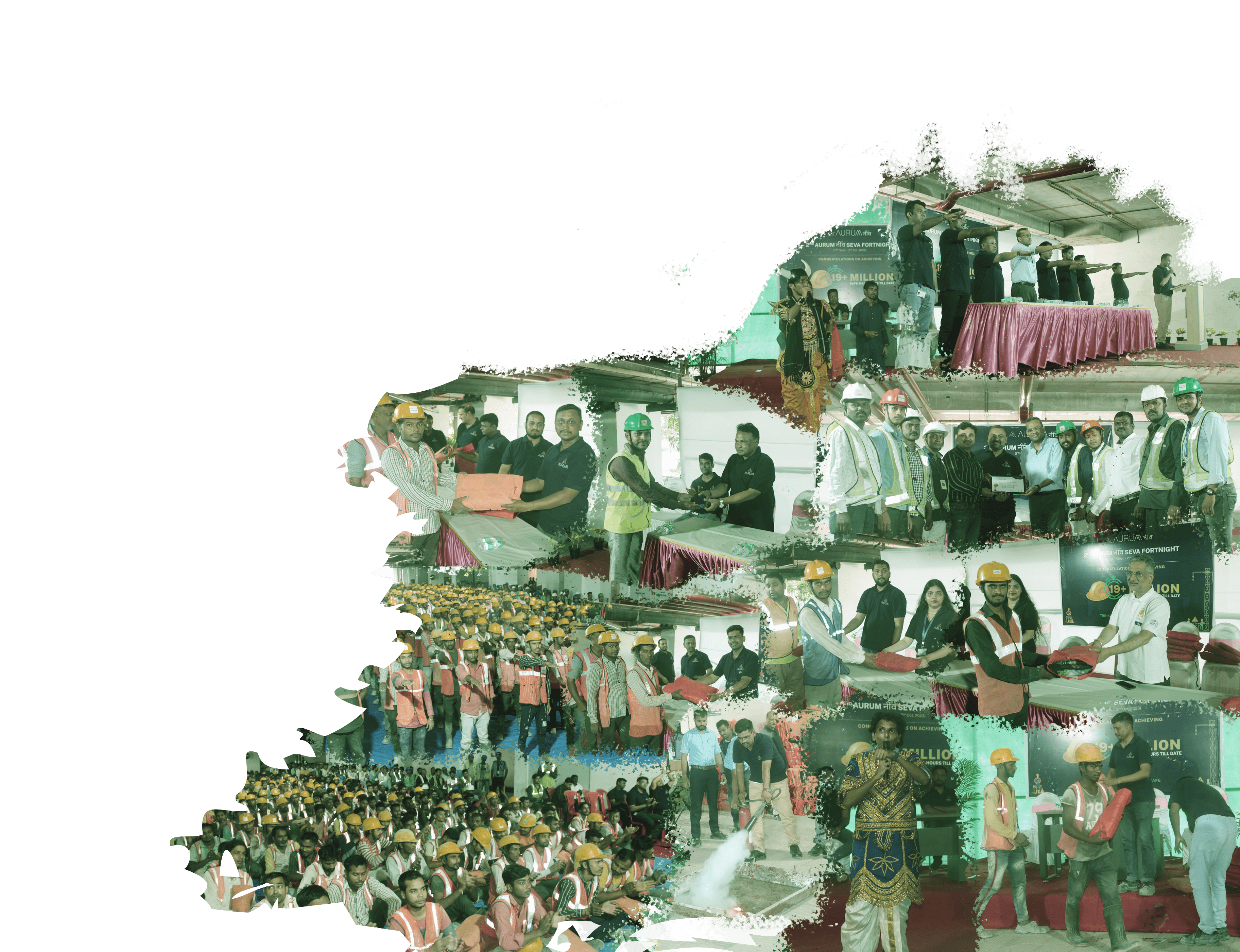 Safe Man-Hours

At Aurum, ensuring the occupational health and safety of both our employees and on-site workers is our top priority. Our dedication lies in reaching the goal of zero accidents and injuries at all our project locations.
We have implemented various essential measures, including health and safety risk management training, the installation of safety screens, enforcing the mandatory use of personal protective equipment, and regularly reviewing our health and safety management processes. These initiatives collectively contribute to our objective of achieving a safe working environment and minimizing any incidents during work hours.
Over 19+ million safe man-hours accumulated to date demonstrate Aurum's persistent commitment to ensuring the safety and well-being of its workers, residents, clients, and visitors.
We target to achieve 30 Million Safe Man-Hours by 2026.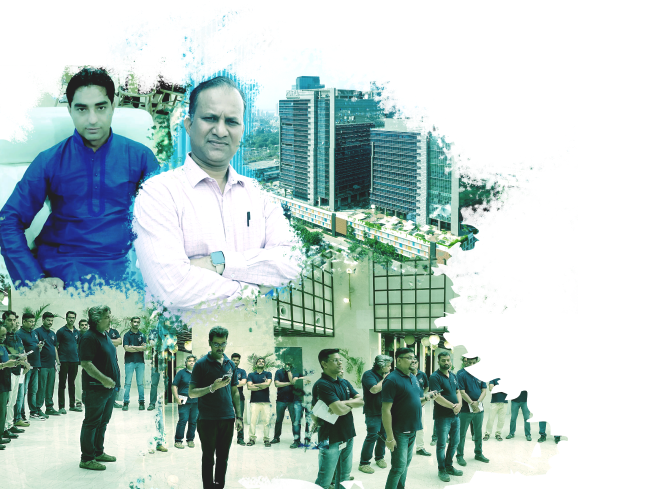 Green Design

The best way to predict the future is to design it. With our belief in sustainable development, Aurum campus has been designed to deliver Zero liquid discharge, 100% recycling of water, rainwater harvesting, water conservation, LED lighting and energy-saving facades. We are mindfully using sustainable sources of energy, designing efficiently to reduce energy use and updating existing buildings with new technology to achieve our objective of sustainability.
Our commercial building at Q Parć campus is the 1st to acquire a LEED Platinum certification in Navi Mumbai.
OUR VOLUNTEERS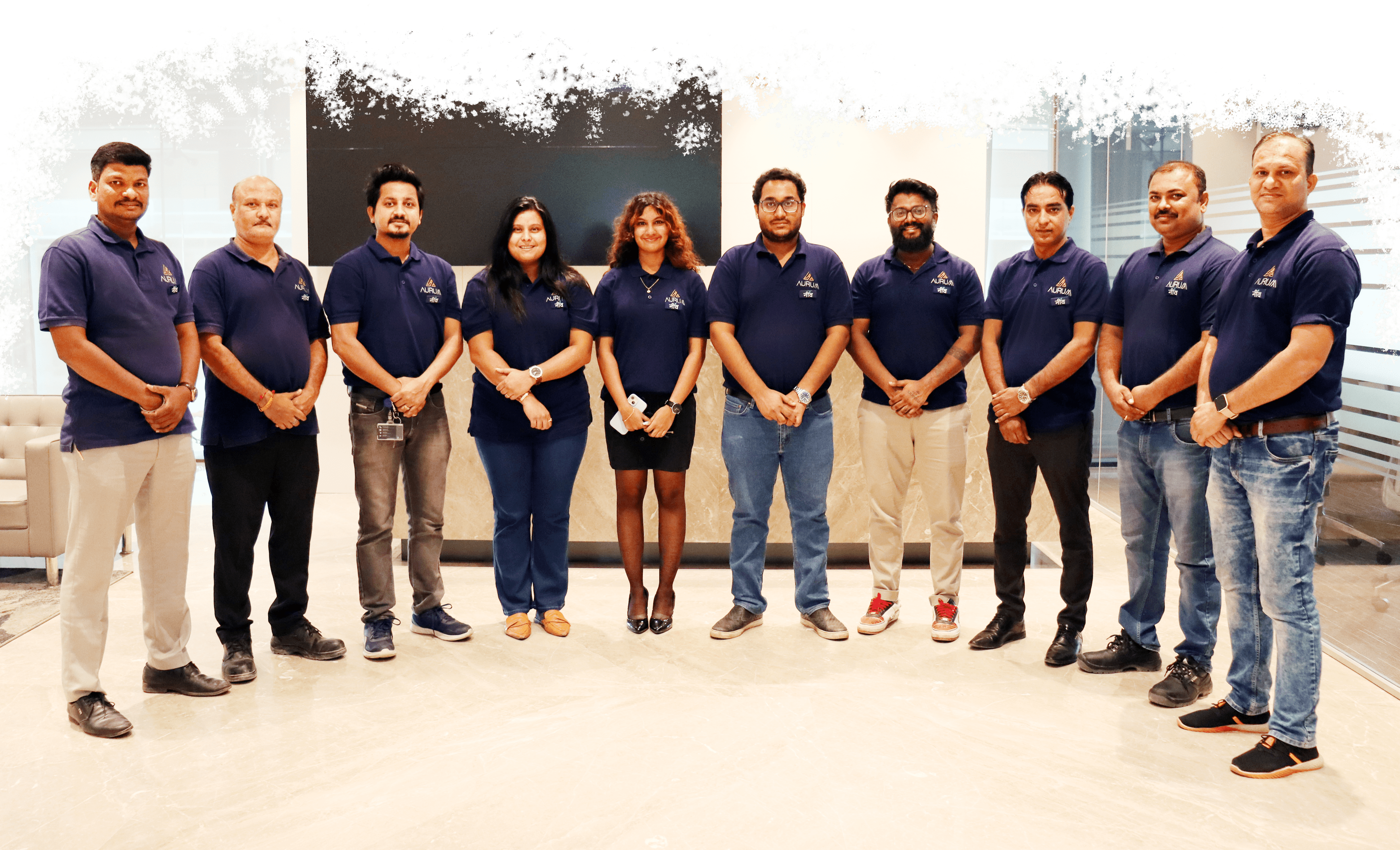 AURUM SEVA FORTNIGHT
Aurum Core Pillars
ANSF 2023
Cumulative till Aug 2023
Targeted by 2026
Girls Education
300 Girls Education Years
860 Educational Kits
1 Digital Classroom
1 Computer & Science Lab
500 Girls Education Years
1500+ Educational Kits
1 Digital Classroom
1 Computer & Science Lab
8,000 Girls Education Years
Nutritious Meals
21,560 Nutritious Meals to Roti Bank
200 Nutritious Meals to Girija Welfare Association
2,11,000+ Nutritious Meals
1 Food Delivery Van To Roti Bank
15,00,000 Nutritious Meals
Medical Interventions
Medical Interventions provided to 10,201+ people
300 Dialysis procedures facilitated
12000+ Medical Interventions
1 Life Saving Ventilator
1 Safety Ambulance
1,00,000 Medical Interventions
Tree Plantation
20,100 Trees
72,000+ Trees
5,00,000 Trees
Safe Man-Hours
Training and Welfare activities for 950 workers
19+ Million Safe Man-Hours
30 Million Safe Man-Hours