A SOULFUL BEGINNING

The story dates to around the year of 2015 when Minoo & Ashish Deora often discussed their desire to give back to the community in whatever way they could once they attained the age of 50. However, their inner calling to make a difference in other people's lives made them embark on this "Journey of Giving" much sooner than planned.
The couple formalized their intent by registering "Aurum Foundation", a charitable trust and thus began a soulful journey which Minoo and Ashish have been nurturing with tremendous love, patience and tenacity. "Aurum Foundation" was renamed as "Aurum

" in 2022.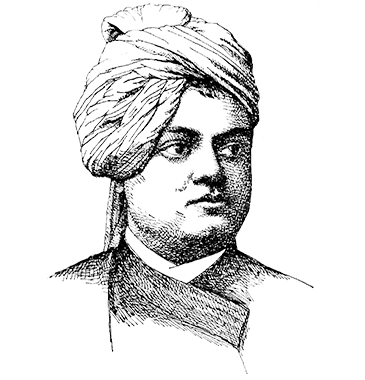 Service to man is service to God
Swami Vivekananda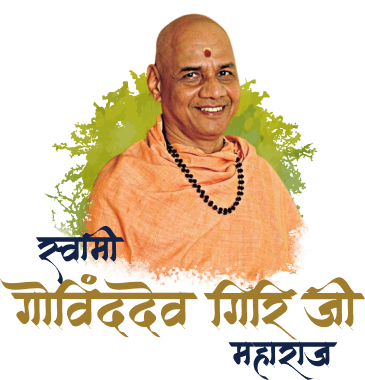 OUR INSPIRATION
We draw our मार्ग दर्शन from Swami Govind Dev Giri Ji Maharaj.
He has been relentlessly working for the welfare and social causes of mankind, enlistment of the Vedic Sanskriti and re-establishment of the Vedas. Swami Govind Dev Giri Ji Maharaj is an iconic scholar of the holy books of ancient India.
We are inspired by his commitment to nation-building. He has been tremendously instrumental in mobilizing a door-to-door contact to seek mass participation of people in the construction of Ram Mandir at Ayodhya.
We are filled with gratitude towards his lifelong devotion to the well-being and upliftment of the nation.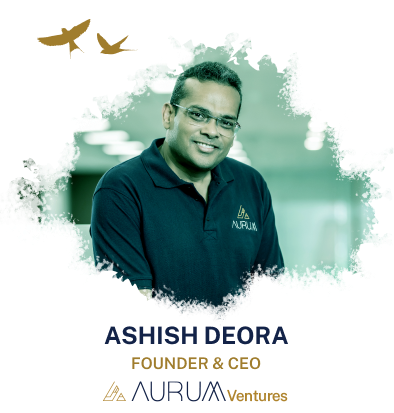 THE SOLE MEANING OF LIFE IS TO SERVE HUMANITY
It gives me immense joy to present the 1st Aurum Benevolence Tidings, 2022.
The foundation for Aurum

, was laid to give impetus to the philanthropic initiatives of Aurum. What began as a soulful journey for me and my wife a decade back, has today been adopted by 120+ Aurum members.
Through Aurum

, we are humbly striving towards an incremental social change. At Aurum, we truly believe that the secret to growth is helping others grow. We are committed to contribute financially as well as through human capital at the grassroot level for the marginalised communities through our IKIGAI, anchored by our 6 core pillars.
We initiated Aurum

Seva Fortnight from 17th Sept 2022 to 02nd Oct 2022 and it was heart-warming and humbling to see Aurum members spearheaded by volunteers come together for a cause close to their heart and contribute physically. ANSF will be our yearly initiative hereon on the same dates.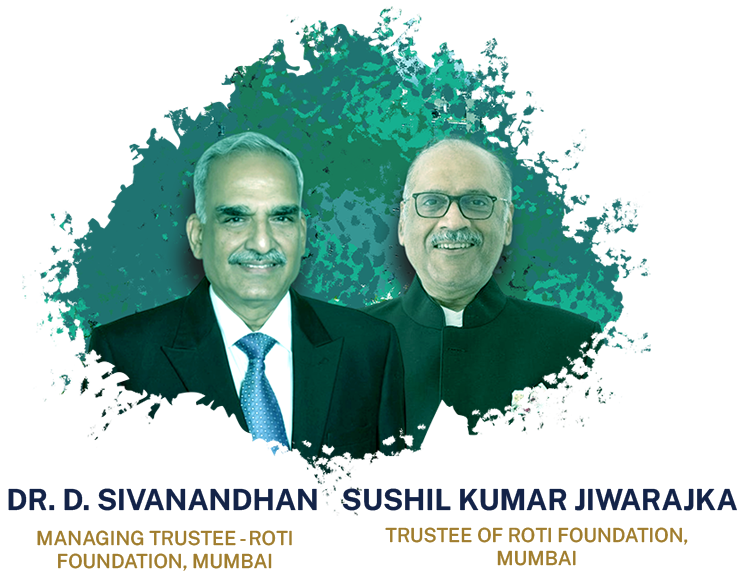 THE DRIVE TO REDUCE MALNOURISHMENT AND HUNGER
AURUM & MUMBAI ROTI BANK INITIATIVE
Mumbai Roti Bank is a non-profit, hunger relief organization with the mission to eliminate hunger and malnutrition across India. Started in December 2017, under the able mentorship of former Director General of Police, Maharashtra, Dr. D. Sivanandhan, they serve nutritious meals for the needy community.
Our association with Mumbai Roti Bank since 2018 is aligned with one of our 6 core pillars of "Nutritious Meals". We are trying to lend a helping hand in fighting against malnourishment amongst children.

It is disheartening and hurtful when the Global Hunger Index shows India ranking 107th out of 121 countries in the GHI 2022 rankings with a score of 29.1 displaying a serious level of hunger. The country has abundant grains and food for the citizens but what is lacking is nutrition which leads to child wasting, stunting, undernourishment and child mortality in India. Our mission is to build a new India which is well-nourished, well fed and well-employed. In our endeavour, many Samaritans have come forward to shower us with their support for our cause. Mr. Ashish Deora, Mrs. Minoo Deora, Ms. Amrita Deora and Team Aurum have been playing a very instrumental role in our drive to reduce malnourishment by supporting us through financial as well as human capital contribution. They are spearheading the movement of spreading the good word about Roti Bank. Their noble gesture has helped us in reaching a milestone goal of distributing 100 lakh+ meals. We are extremely grateful to Mr. Ashish Deora and Team Aurum.
Dr. D. Sivanandhan